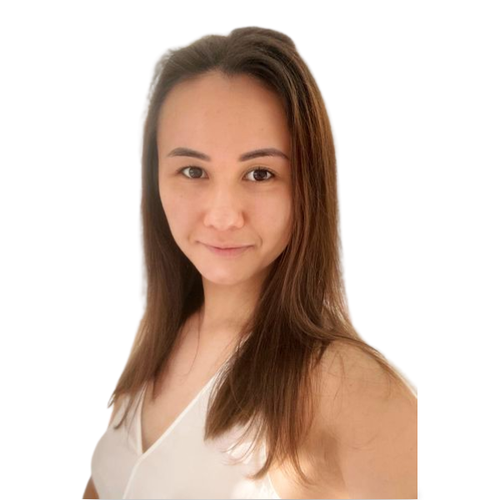 Anastasia C
Marketing Manager
Marketing specialist experienced in marketing strategy, project management and event planning. Passionate about seeing small businesses succeed.
21 days completed
Joined June 2022
Summary
Having worked across various industries throughout her career, Anastasia has gained invaluable experience in developing and executing multi-faceted marketing campaigns across traditional and digital channels to maximise traffic and sales. She also has experience in developing and delivering annual budgets and marketing plans. Her impeccable organisational skills coupled with a keen eye for aesthetics and attention to detail ensures that her work is not only completed in a timely manner, but also to the highest standard possible. The pride she takes in her work produces high quality outcomes to the same standard as if it were for her own business.
With additional experience managing social media platforms, including Facebook, Instagram and LinkedIn, Anastasia is comfortable in the digital space and has copywriting ability across digital and traditional channels, as well confidence in cross-functional communication with key internal and external stakeholders. She also has event planning and management experience and familiarity with briefing Facebook and Google Ads and obtaining their respective analytics.
Determined and diligent, Anastasia is eager to assist you in developing and executing your marketing goals and looks forward to working with you to deliver success!
Experience
Vinta Group
Marketing Manager (2022 - 2022)
Read more
---
Retail First
Marketing Manager (2020 - 2022)
Read more
---
Cubis Systems
Sales and Marketing Coordinator (2019 - 2019)
Read more
---
Market & Communications Research Pty Ltd
Research Analyst (2017 - 2017)
Read more
---
Metagenics
Marketing Coordinator (2017 - 2019)
Read more
---
Little Tokyo Two
Community Manager (2017 - 2017)
Read more
Key Skills
Project Management
Social Media Management
Digital Marketing
Event Management
Marketing Strategy
Qualifications
Bachelor of Commerce (2017)
Monash University
Bachelor of Science (2017)
Monash University
Key Industries
Construction
Health & Wellness
Retail Trade